The Team
Dan Lewis, CEO
Dan is the Chief Executive of Future Energy Strategies and Chief Executive of the Economic Policy Centre which he launched after six years as  Research Director of the Economic Research Council. From 2011 – October 2018, he was Energy and Infrastructure Policy Adviser to the Institute of Directors. He was also the founder (since 2005) and webmaster of AEI, www.altenergyinvestor.org from 2006-2009, no longer in existence – a then leading resource for the alternative energy investor, then owned and supported by Guinness Atkinson Funds. Dan contributes frequently to the media on energy matters, including Sky, BBC and Al-Jazeera TV and writes from time to time for the specialist trade press, like E&T magazine, as well as mainstream regional, national and international magazines and papers such as the Yorkshire Post, CityAM, World Finance Magazine, Daily Telegraph and the Wall Street Journal.
For the Institute of Directors, Dan has authored and co-authored the following energy papers – Future-proofing Energy, Not too clever: will Smart Meters be the next government IT disaster?, Smart meters – a very dicey investment, Getting shale gas working,  Britain's Shale Gas Potential, Britain's Nuclear Future, Space: Britain's New Infrastructure Frontier, The UK Space Economy: The Present and Exciting Future,  The coming global gas super glut,  The £200 bn energy investment fantasy and co-authored Energy policy for a less affluent age.  Here is a feature article he authored for Flybe Business Magazine – The Future of Energy.  For the EPC, His latest full energy paper was a joint one with KPMG and the Economic Policy Centre, was entitled Rethinking The Unaffordable.  Prior to this, for the Economic Policy Centre (December 2009) he authored a paper entitled SECURING OUR ENERGY FUTURE – Why and how it must be done.
In his role at the Economic Research Council, Dan produced, edited (and authored) a number of energy reports, including; The Digest of Energy Statistics 2008, New Nuclear Build in the UK – The Criteria for Delivery (2008), The New Economics of Energy Security (2006), Electrifying Britain – forward with Coal, Gas or Nuclear? (2005), Recharging The Nation – The Challenge and Cost of Renewable Electricity Generation (2003) and is co-founder of Future Energy Strategies.
Future Energy Strategies Advisory Board
Peter Atherton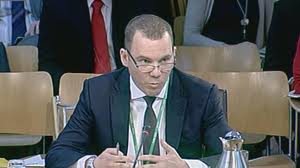 Peter Atherton, a utility analyst of many years standing. He is currently active with Cornwall Insight and an Associate with FTI Consulting. Before he worked as head of European Utility Sector Research  at Citi, for Liberum Capital and Jefferies. Peter is regularly sought out for analysis by the media and industry and has been called to give evidence to the House of Commons Energy and Climate Change Committee and the Scottish Parliament's Economy, Energy and Tourism Committee.   In 2012, Peter gave the FES 2012 annual lecture on Utility Finance in the 2010s.
Aily Armour-Biggs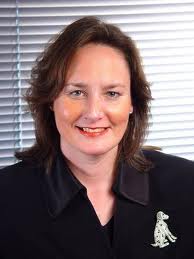 Aily is Advisory CEO of Global Energy Advisory.  Aily started her energy and banking career in the earliest days of privatization of the electricity industry in the UK.  She was quickly promoted 8 times making key contributions in the trading, retail and commercial businesses of Scottish Hydro-Electric, London Economics, Scottish Nuclear, South Western Electricity and Energy Australia, where she was nominated for Business Woman of the Year. Other roles include Executive Director, International Corporate Finance for UBS based in Zurich and Chairman of the Electricity Forwards Agreement Association in the UK. Before joining Global Energy Advisory she was Head of Power & Utilities, UK & Europe, for the Royal Bank of Scotland in London.
Global Energy Advisory has been a respected advisor to the energy industry for more than 5 years and has developed a reputation which has been built on the provision of high quality and innovative consultancy services and independent expert quantitative analysis. We combine experience with knowledge of the industry to provide energy companies, financial institutions, and energy buyers with independent analysis which is commercial, forward looking and value based.
Keith Boyfield

In 2009, Keith was appointed Chairman of Leriba Risk Ltd – a pan-African business intelligence consultancy. And for many years at the helm of Keith Boyfield Associates,  Keith is a well-known consultant economist who advises a range of multinational businesses, international trade associations and NGOs.
He has written and consulted extensively on competition and regulation policy as well as privatisation. He is a regular contributor to The Wall Street Journal, Financial Times and other leading newspapers and journals including Acquisitions Monthly.
Nigel Hawkins

Nigel Hawkins is an investment analyst, who specialises primarily in the water, electricity, gas and telecoms sectors; he also covers several other sectors. He has worked in the City since 1988 and has been employed by Hoare Govett (now owned by RBS), Yamaichi and Williams de Broe (now Evolution).
He is a regular feature writer for Utility Week and Cleantech magazines as well as frequently contributing to the financial media. In addition, he undertakes various research projects on energy, water, health and economics policies for Westminster-based Think Tanks and other organisations.
Edward Hyams

– Edward is Chairman of the Utility Strategy Group, a UK energy and infrastructure 'think tank' which joined forces with Future Energy Strategies in July 2010.He is a founding partner of Rockfield Energy Partners a professional energy and utility advisory business. He was non-executive Chairman of the UK Energy Saving Trust until January 2012, taking up this role in April 2005 as a result of a long-standing interest and experience in energy efficiency and sustainability. While Managing Director at Eastern Group (Eastern Electricity) in the late 1990s he was founder chairman of the East of England Round Table for Sustainable Development. He was named 'UK Best Business Leader' in the 2002 Sage Daily Telegraph Business awards as CEO of a new UK Energy Business. Edward is a Chartered Engineer with a degree in Electrical Engineering from Imperial College and has a post graduate qualification in Accounting and Finance.
Chris Lambert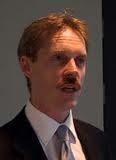 Chris Lambert is Director of the Westminster Energy Forum one of London's leading networks of private and public sector organisations who are material to the design and delivery of energy policy and infrastructure in several different jurisdictions. The Forum is based in London, and convenes around an annual programme of invitation seminars which address the key energy risk and policy issues. Uniquely, the Forum is horizontally integrated, cutting across the typical sector 'silos' to bring together high level strategists from Government, Parliament, the financial and corporate sectors, NGOs, and diplomats. In addition to being Director of the Westminster Energy Forum, Chris regularly works as a private consultant on issues related to various aspects of energy policy and international affairs.
Mark Powell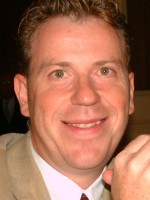 Mark Powell is an experienced strategy consultant who has worked all over the world with a particular focus on preparing energy companies to meet the challenges of increasingly global competitive markets. At KPMG for a number of years, Mark was an energy consulting partner and  Head of Power & Utilities and before that a partner at Accenture. Today he is also a Fellow at Oxford's SAID Business School where he helps to develop programmes for helping organisations change the mindsets of their senior executives.
Simon Skilling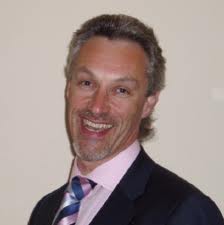 Dr Simon Skillings is Director of Trilemma UK Ltd. and has 25 years experience in the UK energy market. Much of this time has been spent developing business strategy and influencing the regulatory and policy frameworks including 5 years spent as Director of Strategy and Energy Policy at E.ON UK. He can bring unparalleled insights to help companies win in the competitive market and ensure Governments and regulators implement effective policy interventions. Since establishing Trilemma UK Ltd., he has provided advice to a range of private companies and worked with the UK Government and the regulator OFGEM.
Quentin Tannock – LLB (Hons); LLM (Cantab); ACIArb.

Quentin is Chairman of CambridgeIP the market leading Intellectual Property (IP) analysis firm, he has a background in law and has founded and grown several successful businesses. Quentin has worked as an international management & strategy consultant, undertaking IP analysis and IP mapping for high-tech clients in the UK and USA, including assisting a venture-backed nanotechnology holding company with a dozen startups develop and deliver their the IP research and IP portfolio strategy.  He established major university-corporate research alliances at Cambridge University; was a member of the Lambert Working group on Intellectual Property tasked by UK government to draft model contracts for industry-university collaborations; Chairman of the Chartered Institute of Arbitrators IP & Electronic Media Group; co-founder of several companies including a chemical company, CambridgeIP and the online complaints resolution hub GetClosure. Quentin has written articles in leading international commercial law journals, and has contributed chapters to textbooks on IP strategy, IP policy and commercialising early stage technologies.  He lectures regularly on  IP economics and policy issues; and on IP strategies, cross-licensing and standards regimes.