Future Energy Strategies
NEXT EVENT: Annual Summer Lecture
Wednesday 5th June: 
Angela Knight CBE, Chief Executive of Energy UK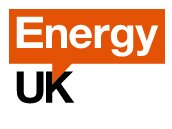 For more detail about the event and  to purchase tickets via eventbrite please use this link.
Future Energy Strategies brings together a unique group of industry analysts to do exactly what the name suggests – provide strategic insight into the future shape of the energy industry in Britain and across the European market.
The group communicate messages on a number of energy industry issues through both events and reports.
See youtube video below from Energy Live News of our recent event "Will the lights go out?" on May 1st 2013.
Why come to FES/Utility Strategy Group events?
In July 2010, the Utility Strategy Group combined forces to create a new series of events for 2011/2012/2013. The new grouping has a combined database of over 3,100 contacts spanning the breadth and depth of key players in the energy and utility industries.
FUTURE 2013 EVENTS:
 All with registration starting at 4.30 p.m. for a 5.00 p.m. start
Confirmed 2013 dates for your diaries;
April 19th – at Allen & Overy HQ – 2013 Review of the Coal Market
May 1st – at Ernst & Young, More London – Will the lights go out? Assessing and Mitigating the Risk
June 5th - at Allen & Overy HQ – Energy Policy, Investment & the Consumer – Angela Knight CBE of Energy UK
July 9th – At Ernst & Young, More London – Britain's LNG Future: How much, where from, where to, what price and when?
September 16th - at Allen & Overy HQ – The Future of the Smart & Dumb Grids – Craig Dyke, Strategy Development Manager, National Grid Plc
October 15th - at Ernst & Young, More London
November 12th – Annual FES Lecture: Jim O'Neill of Goldman Sachs on "The BRICs: Energy Challenges & Opportunities"
December 5th - at Ernst & Young, More London
RECENT EVENTS:
————————————————————–
Wednesday 20th February 2013 – Annual Review of the Utilities
Tuesday 13th November 2012 – Nuclear 2.0: The New Unconventional Future
Tuesday 16th October 2012 – Shale Oil: Brave New Hydrocarbon Frontier?
Tuesday 3rd July 2012 - Electricity Interconnectors with Europe – The Next Generation for Britain - powerpoints at the top of this linked page
29th May 2012 – A New Dash for Gas? Finance, Infrastruture and Where's the Gas Coming From?
30th April 2012 - Utility Finance in the 2010s – the FES 2012 annual lecture by Peter Atherton – powerpoint slides available here.
27th October 2011 - The Future of Road Transport; Plug-in Hybrids, Road-pricing or Hydrogen? -  TO SEE POWERPOINTS GO HERE.
19th September 2011 – Increasing Competition in the UK's Electricity Market
24th February 2011 – The Global Water Industry's Future
20th January 2011 – Shale Gas in Europe
__________________________________________________
FES reports: why commission reports from FES?
Firstly, FES is committed to being topical. If a major industry development happens today, then FES's take on board what it means, where it will impact and what it will cost. That report will be ready not in months but in weeks, and sometimes days. With associates used to working to weekly deadlines this will be second nature.
Secondly it will be concise. Our analysis of key industry sectors, decisions and developments will leave out what you already know or don't need to know and cut to the key facts and interpretations. We can do this because as a group we have many years experience covering the energy sector in Britain and Europe.
Thirdly, our industry reports will be affordable. Not 'cheap' or low value, but within the budget of managers who are, now more than ever, having to cope with unprecedented budgetary constraints just at a time when accurate, insightful and fast market information is needed more than ever to ensure corporate survival.
Finally, there is a unique piece of added value. Our industry reports will, as we have said, respond to or anticipate industry events. But if a client wants to go further, to explore a particular facet of a report, drill down deeper, or go in a different direction altogether, then Future Energy Strategies can provide a bespoke report and analysis service just for your company alone.
In future, we hope to be able to supplement out service with discussion-based events, aimed at increasing energy market understanding and promoting best practice.